Gillian Reid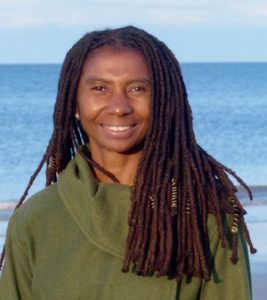 She met the art of Tai Chi Chuan in Venice in 1992 and became a student of Maestro Franco Mescola, head of the Tai Chi Research Center. As a disciple she followed his teachings, contributing to the birth and development of the Tai Chi Research Center and the School of Metodo Biospirali® Chi Kung.
Over the years she has studied Chi Kung with various masters including M° Mantak Chia, M° Chen Liangshen, M° Faye Yip and internal martial arts with seminars conducted by internationally renowned teachers such as M° Yang Jwing Ming, M° Yang Lin Sheng, M° Gianni Groppelli, M° Ronnie Robinson.
She attended the instructor training courses and graduated from the Tai Chi Research Center, the School of Metodo Biospirali and the Universal Healing Tao System.
She currently teaches Tai Chi Chuan, Metodo Biospirali® Chi Kung and the Universal Tao System, running weekly courses where she is based in Venice-Italy as well as workshops throughout Europe. She also specializes in projects in schools working with students and teachers in Italy.
Themes:
Working on body alignment – It is only through the intelligent alignment of our body structure that we can benefit from tensegrity which gives the body a solid "Iron Shirt" structure but leaves our soft tissues (muscles, ligaments, tendons) "soft", allowing the internal Chi to circulate and connect freely to the Heaven and Earth forces. In this state we can receive the support of Mother Earth, which we will use in push hands to release the excess force applied to us by our partner, and channel the Earth's generous rising force upwards to ward off and push.
Yin – Yang flow
We will work on "Feeling the Flow", staying connected to the ever-alternating Yin-Yang flow with a firm but gentle touch, in pair work. With alignment established and the ability to flow with a subtle connection, we can work on opening and closing the line of force to apply in push hands in phases of Yin and Yang.
Accessible to all.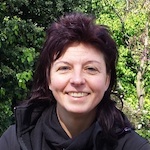 1990 I began with Qi Gong, Kung Fu and the art of combat with stick and other weapons.
During several long stays in Asia, I deepened my knowledge.
1996 I began teaching.
1997 with Hsiu Yao Rosa Chen (National Coach) and Master Chen (master push-hands) in the Park of peace in Taipei, Taiwan, I began the intensive study of the Yang style.
2000-2003 I participated in several international tournaments of push-hands and weapon forms. After intensive training for the tournaments I won several titles.
The students of our school have obtained very good results as well.
2005, I began to study the Chen style.
Martial Arts are not only my profession but also my mission in life.
It is an exciting way of life, enriching to no end.
Themes:
Everything derives from the basics
Building upon simple exercises, we will learn how to better detect the flow of force. As soon as we have mastered this, we may deflect it to our advantage and many possibilities will develop.
Exercises for feeling, stability, training of different angles and partner-work enable us to understand and apply better.
For beginners and advanced – there is something in it for everybody!
Playful competition techniques
In this workshop, we will dive into some fixed step competition techniques.
What is the game? How do I score first? Strategic "fighting".
Building upon the basic exercises or on your push hands experience we will be able to apply some exciting push hands competition techniques.
For beginners and advanced!
Nils Klug has been learning Taijiquan since 1990. In 1993, he opened his first school. Over the years, he has taught at numerous Taijiquan meetings and has held workshops in Germany and abroad. To enable cross-style exchange in Taijiquan, Nils has been organizing the International Push Hands Meeting in Hannover since 2001. He also runs the website taiji-forum.com and its German sister-page. Both aim to promote Chinese internal arts and showcase the many ways in which Taijiquan, Qigong and other Chinese internal arts are taught and practiced worldwide.
Nils is a student of Grandmaster William C. C. Chen (New York) and is authorized by him to teach his Taijiquan. Grandmaster Chen, who has been teaching Taijiquan for over sixty years, was a student of Professor Cheng Man Ching, as well as Nils' second teacher Dr. Tao Ping Siang (Taiwan, †2006) who also has had a major influence on his understanding of Taijiquan and Push Hands.
Theme:
Introduction to push hands
The introduction to Push Hands is a continuous five day workshop especially designed for (Tai Chi) beginners and all people new to push hands. Its goal is to give everybody the means and the confidence to practice free pushing hands in a spirit of fun and communication.
We will work with simple partner exercises that will be refined during the course of the week. Building upon a few basic rules, we will also begin to experiment with free pushing hands that does not follow a set pattern.
Subjects covered are: Protect yourself first, How to be a good partner?, listening, neutralizing, responding. The focus of days 1-3 will be on "yield and wait", while the key aspect of days 4 and 5 will be expanding (uprooting and exploding).
Accessible to all.

Born in 1972, Nicolas started martial arts in 1987 with Vietnamese style in Paris for several years. In 1999, he began to study in the school of Georges Saby, working on Taijiquan (Yang style, modern and martial versions), Qigong, and Baguazhang (Jiang Rong Qiao style). Still in this school, he is a professional teacher for those three disciplines. Nicolas continues learning, specially Baguazhang with Edward Hines in Paris and Master Luo De Xiu, Yizong school.
Structure and relaxation, spiraling motion, fluidity and sensitivity form the main axis he researches into to increase vitality within a Yin/Yang balance.
Themes:
Baguazhang basics: How to use them in push hands?
Softness and structure in push hands
Rooting and stepping in push hands
Ivo Marvan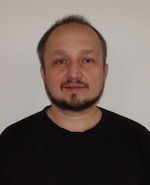 Ivo comes from Prague, from the Czech Republic. He started learning the art of Tai Chi Chuan in 1989.
Since 1991, until now has been learning in school Center of Taoist Arts Golden Hill of Tomasz Nowakowski. Since 1995 he has been in this school as an instructor.
He practices the styles Yang (Tomasz Nowakowski) and Chang Sam Fung Tai Ki Kung (Dr Ming Wong C. Y, Tomasz Nowakowski).
Since 2012, he has co-organized the International Push Hands meeting in Prague.
Theme:
Where our intention directs, our chi is heading.
We can try to make our push-hands ever better and better. And, on the contrary, we can use push-hands as a tool to improve our understanding of Tai Chi Chuan (and then understanding ourselves and the world). At the workshop, we will explore the second way of working.
We will deal with two themes:
a) practical understanding of the graphical Tai Chi symbol
b) transferring experience from our own practice between partners, without words by using push-hands
After a short introduction to the topic, most of the time will be devoted to practical exercise in pairs.
The workshop is suitable for all levels of advancement.
Biography: calligrapher, seal cutter, translator and Tai Chi teacher – studied German literature and language in Peking. Thanks to his experience he is able to build bridges between the Chinese and Western worlds of thought and emotion. We will receive an introduction to the (philosophical) foundations of the movement arts of Tai Chi Chuan and Qigong — not through a dry and theoretical lecture, but as the calligrapher paints the image-based concepts of the Chinese world view. These concepts are hidden in the Chinese characters, and their interpretation takes us on an exciting journey through China's cultural history. This often leads to new and surprising meanings which are quite different to the normal correspondences and translations used in the West.
Ning will be around at the free pushing hands sessions cutting seals and is happy to answer your questions about the philosophy of Taijiquan.